Outdoor Trial Run
I've spent the last two weekends making a waterproof body to hold the Telebot's computer. We came up with the idea of a plexi-glass box, with silicone around the edges. The lid closes tight, and foam strips ensure a good seal. The vehicle was already fairly water-resistant to begin with, but I added a plastic cover on the top, just to be safe. I wouldn't want to submerge it in water, but I think it should resist rain and (small) puddles with no problems.
On Sunday, April 2, the work was complete, and we took the Telebot for a trial-run around the yard. It handled the grass without any difficulty, though it had some problems going up hills. I might switch back to a lighter battery, as the lead-acid one we used roughly doubles the bot's weight. But it gives more than 4 hours of continuous use, which is a lot better than my previous record of 20 minutes.
Overall, I was quite pleased with the bot's performance. Here are some pictures we took of the bot as it made it's way around the yard.
I think this is our best picture. Here the Telebot is venturing onto the yard for the first time. Now we'll see how good our waterproofing job really is...
---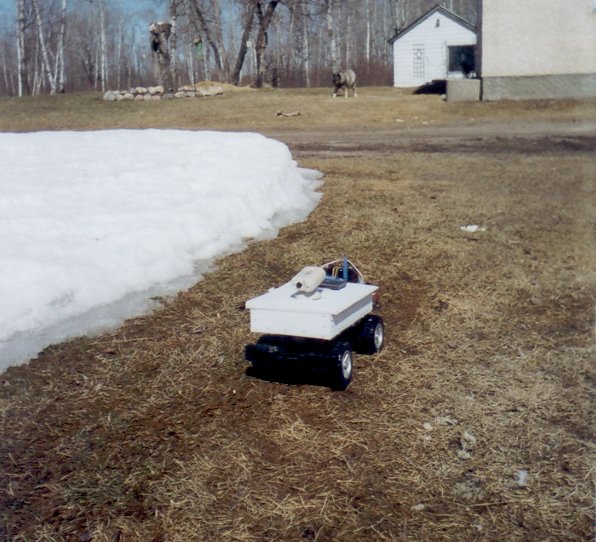 The Telebot moving down the driveway.
---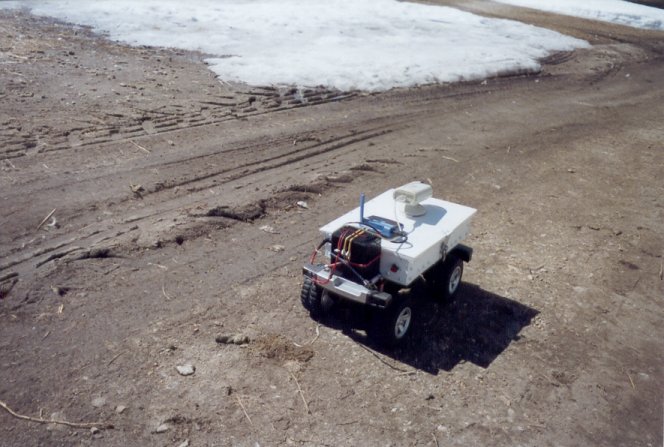 The terrain we tested the bot on. The grass is fairly soggy from recent snowmelt. The bot made it all the way past the two buggies before it finally got out of range of my wireless router.
---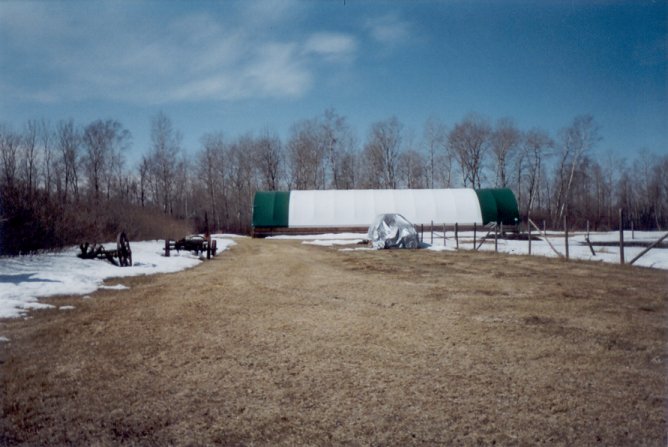 More of the terrain we covered. I'm standing in the same spot as theF previous picture, but turned 90 degrees to the right. I was using a computer in the upstairs bedroom (top left window) to control the bot.
---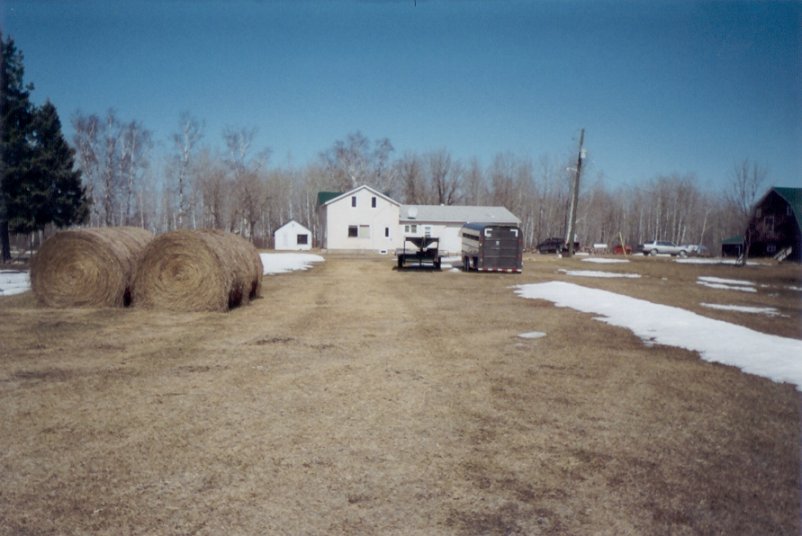 Here are some screen shots I took while using the controller program.
---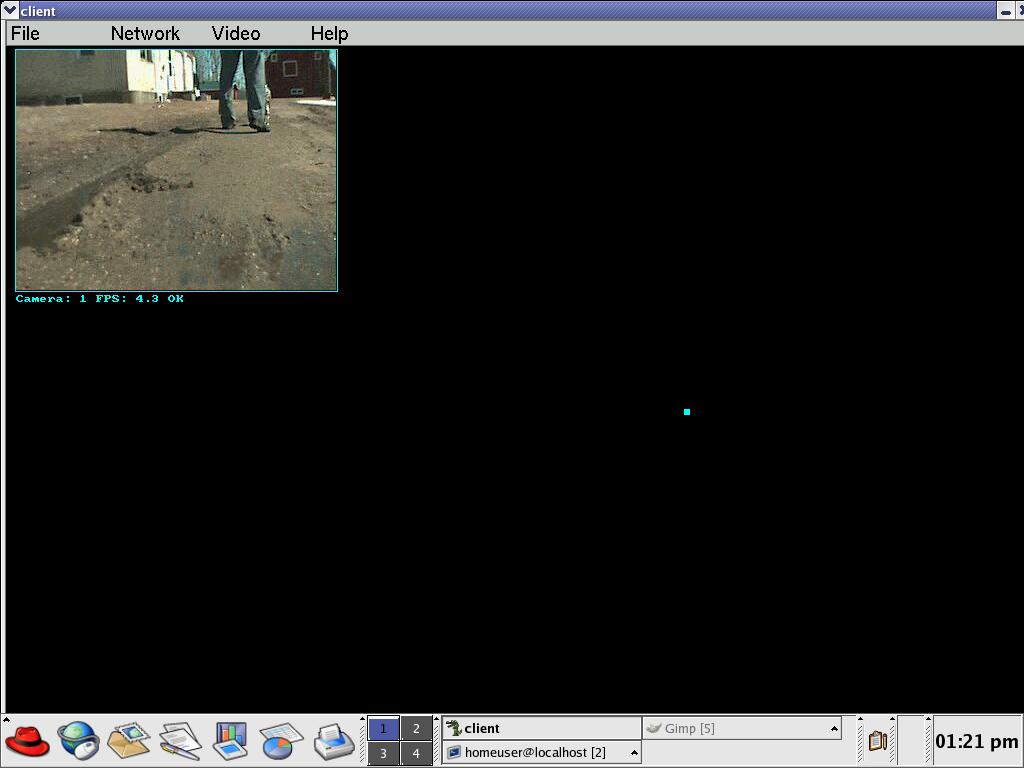 Here are the two buggies again, this time from a six-inch high robot perspective.
---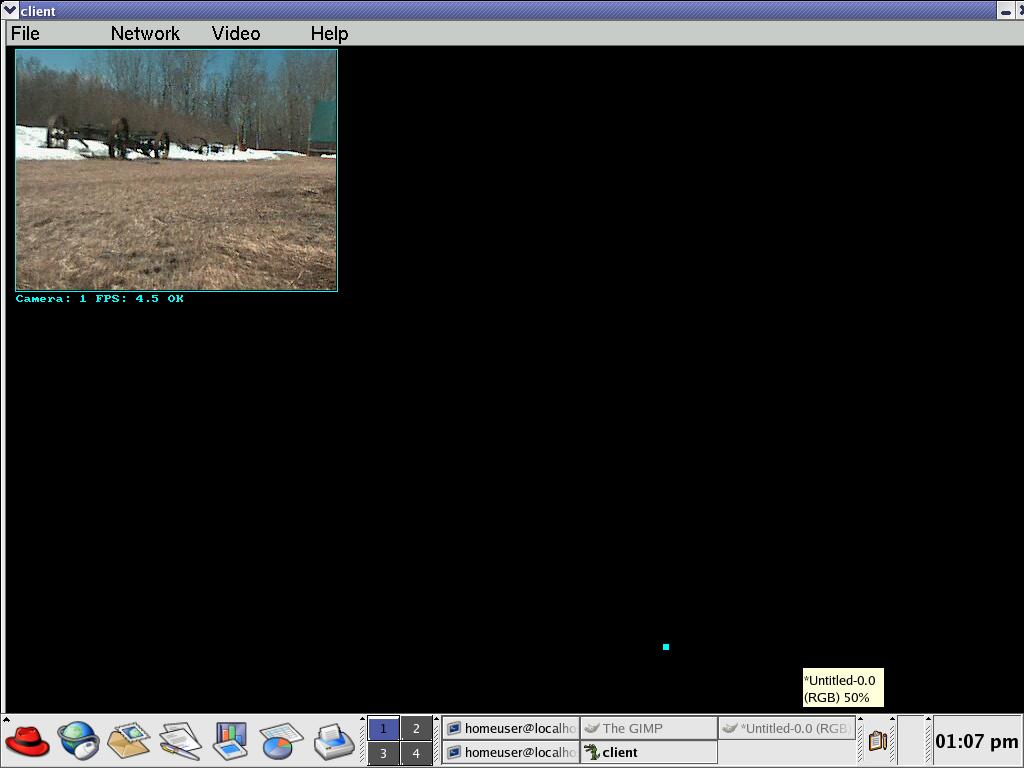 Heading over to the summer kitchen. Gee, I wonder what program I used to take these screenshots with?
---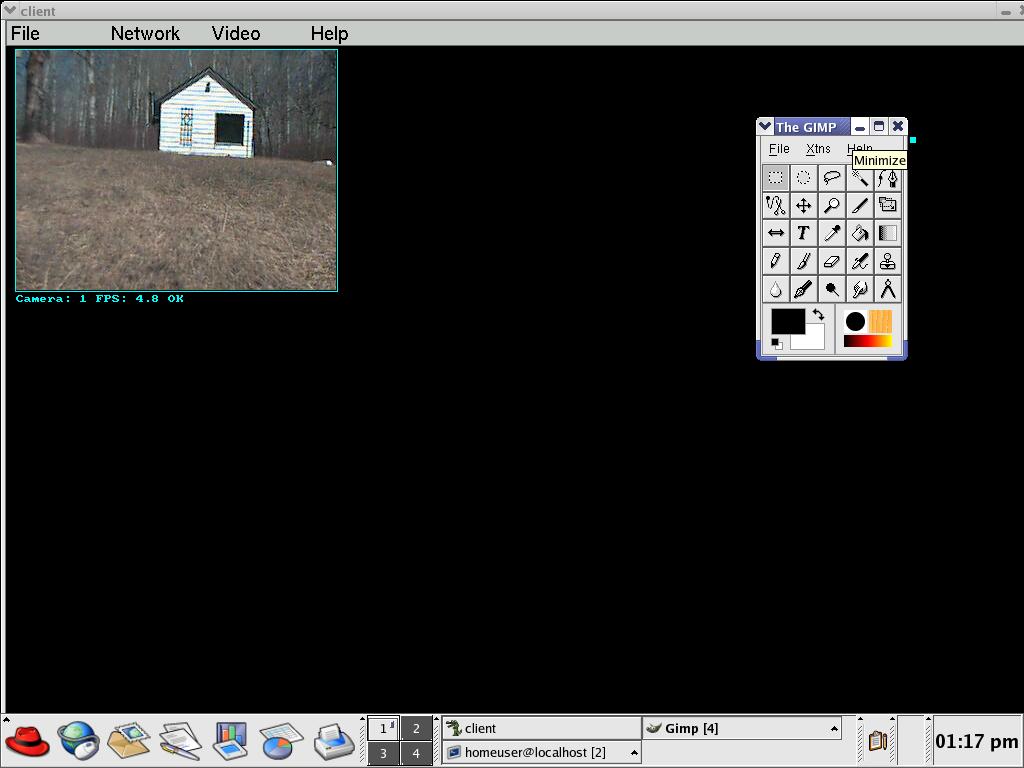 Some of the devices used for this excursion. The black, oblong thing in the bottom center is the battery that powers the vehicle. The computer and camera were powered by a 12-volt lead acid battery, strapped to the back of the bot with tie-downs. (left)
---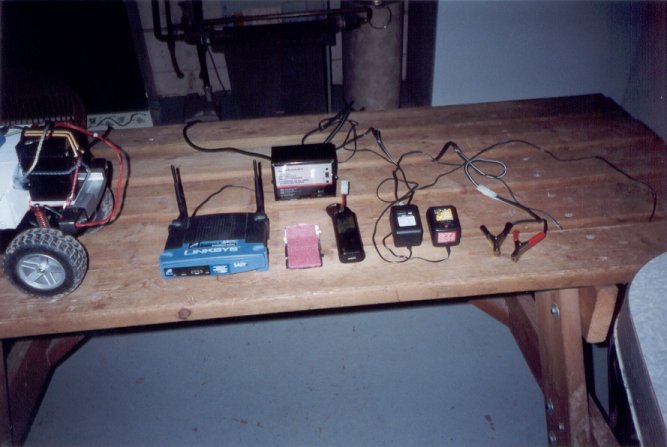 A peek at the bot's innards.
---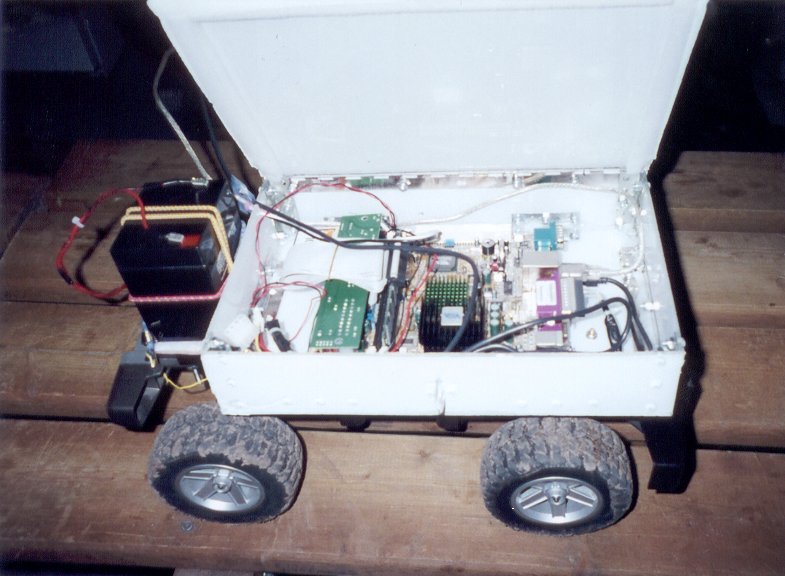 A side profile of the Telebot, with a kitten for scale.
---